BEST TERMITE CONTROL SERVICES IN MELBOURNE
A TERMITE IS AN INSECT WITH SIX LEGS & A BODY DIVIDED INTO THREE SEGMENTS HEAD, THORAX AND ABDOMEN.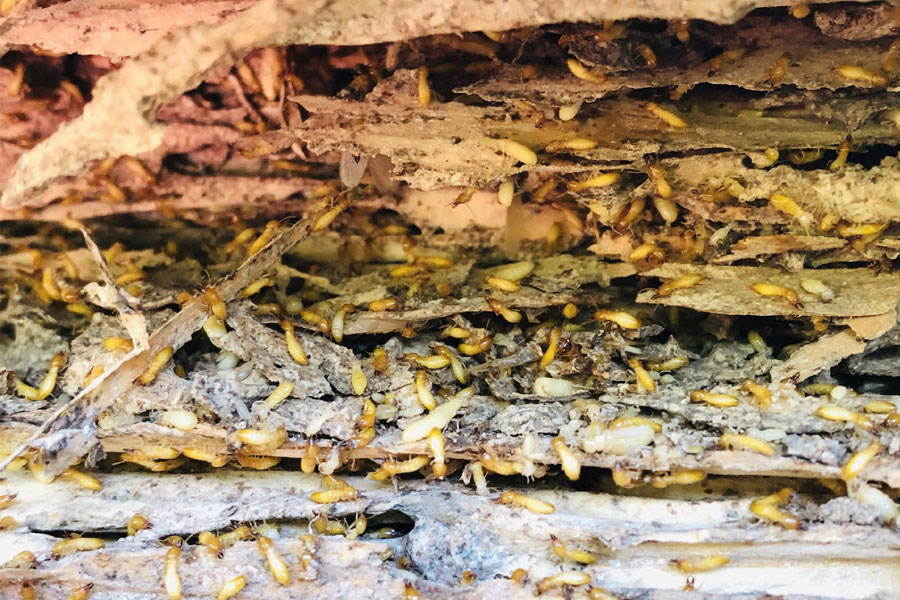 Termites may be secretly hiding and thriving in your home or yard without any immediate signs of damage. All termites consume cellulose-based plant materials and damage wooden frames, beds, kitchen cabinets, doors and wooden flooring etc.
Bug Buster Australia strives to be the leader in the termite treatment industry and provides most types of services.
Our pest control experts will assess your home and develop a comprehensive solution that eliminates the existing termite population and prevent future infestations.
Based on your particular case, we use the most appropriate termite control method to ensure that your property stays protected from these annoying creatures. We also conduct an annual termite inspection and recommend preventive treatments to prevent termites from finding their way to your home. Types services offered by Bug Buster Australia in Melbourne:
3 EASY STEPS TO GET RID OF PESTS QUICKLY
AWESOME SALE 10% OFF* ON ALL PEST CONTROL SERVICES. *MINIMUM ORDER ONLY $199!