BEST ANTS CONTROL SERVICES IN MELBOURNE
Ants Are The Most Nuisance Creating Social Insects With Owning To Complex Nature, Genius Creatures Living In Colonies.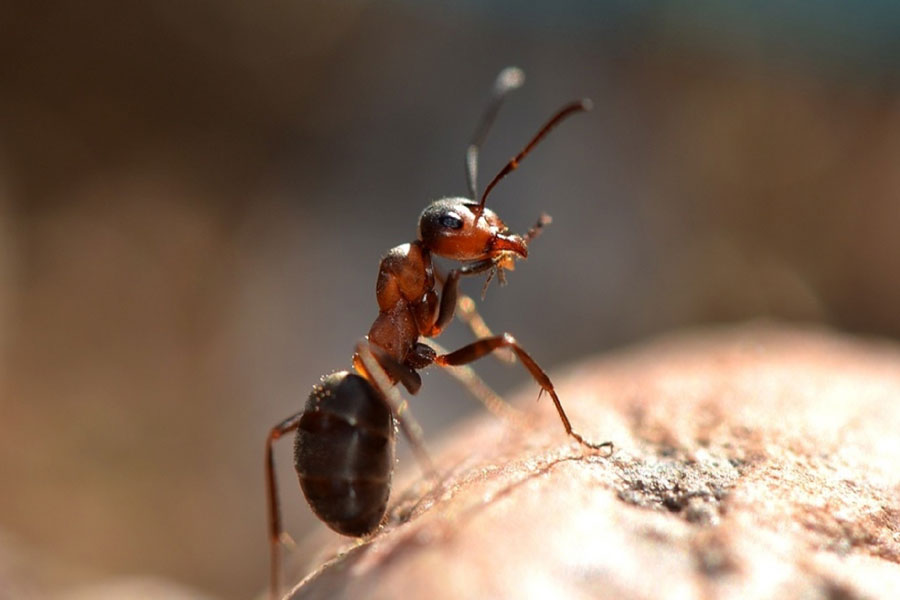 Ants have elbowed antennae, constricted waists and forewings that are longer than the hind wings. Eggs, larvae, pupae and adult are the four life cycle stages of ant, complete metamorphosis.
They can sustain in many adverse conditions because of their complex societies. Ants can infiltrate your home and cause endless stress with their organised invasions.
They hunt for food and sweets (protein/grease-based) entails the way to them to one house and the other companion ants join soon with the primaries following the pheromone trail on established routes left by the first.
A proper check and identification of the species and their facts lead the way to their termite control, all in context to specific ant entire, scent trails, nest locations, colony size and lifeline etc. Two main ant incorporation are the ones living outside and foraging inside, and second, already having a nest built inside.
Types of ant species invading homes in Melbourne:
Bug Buster Australia can routinely rid your home of these pesky critters. It's time to experience your kitchen without ants and end your stress. We offer the best ant control services in Melbourne and near areas.
3 EASY STEPS TO GET RID OF PESTS QUICKLY
Awesome Sale 10% Off* ON All
PEST CONTROL SERVICES.

*Minimum ORDER ONLY $199!