Do you feel the need for year round protection from the pest problems in your home or workplace?
Local Certified Pest Control Expert
Welcome to Bug Buster Australia – a leading pest control company in Melbourne based in Craigieburn. We hold years of expertise in the pest control industry and have been providing efficient pest solutions to residential, office premises, food industry, apartments, and hotels. 
Our approach to pest control is comprehensive and unique when compared to other companies. Our highly trained pest exterminators will do their best to make sure that your home, place of business, or new property is free from the invading creatures. We implement eco-friendly integrated pest management programs and use less harmful and highly safe products & chemicals. Get in touch to schedule pest inspection or treatment services write to us or call us on 1300 664 434.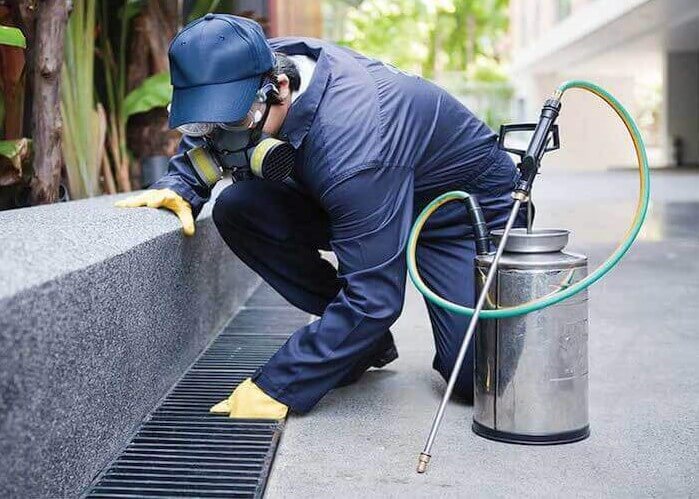 With experienced pest control technicians and proven pest control methods, Bug Buster Australia is the best pest control company in Melbourne, who offers you complete protection from these little-uninvited guests.
We can provide you with the best possible solution to all your pest problems, be it in your house, unit, apartment, food place, office, lawn, sports field or workplace. 
Our pest treatment services stand out from that of other pest control companies in terms of quality, dedication, safety, efficiency, and affordability.
Are you looking for a reliable local pest control service provider in your local area? Bug Buster pest control services provide domestic and commercial clients all around Melbourne and the suburbs with a broad spectrum of high-quality pest removal solutions.
Bug Buster Australia provides the cheapest and the best residential pest control services to homeowners, landlords and tenants across Melbourne.
We will conduct a thorough inspection of the property to identify the types of pests and incorporate the most advanced treatment to keep your home pest-free. We clear all pests, whether disgusting cockroaches or creepy termites.
Leading commercial and industrial pest control services provider in Melbourne. From hospitals, hotels, restaurants and office premises to warehouses, manufacturing and food processing units.
Our pest control experts perform the inspection of your commercial property and provide the most reliable pest exterminate services to remove those pesky creatures quickly and efficiently.
Are you planning an extension or thinking of building new residential or commercial property in Melbourne?
If yes, pre-construction soil treatment & termite treatment is essential to make sure your new home or building is fully protected against these gnawing creatures. Our physical termite barrier system prevents the termites from making their way into your property via the foundation.
LOOKING FOR A QUALITY AND AFFORDABLE PEST CONTROL SOLUTION FOR YOUR PROPERTY?
THE LIST OF FEATURED SERVICES
Termites are one of the most destructive groups of all insects that eat wood, paper, curtains and clothing. We offer quality termite inspection, termite barrier and termite treatment services.
Get all the latest pest control information, news stories, and feature articles from across the pest control industries.