Think there might be a serious pest problem brewing in your home? Don't waste another second. Call Bug Buster Australia today to get a fast, affordable pest solution in Epping, Vic. We'll be at your location within hours, with an extermination team and state of the art pest control equipment, to tackle the problem right now. Not tomorrow. Not next week. Now.
HOW EFFECTIVE IS YOUR PEST CONTROL SERVICE? CAN YOU GET RID OF TERMITES FOR GOOD?
Whatever the type of pest we're dealing with, the aim is to remove it from your property for good. In the majority of cases, one visit (and one set of treatments) is enough. However, we carry out follow up visits to ensure all evidence of the pest, be it termite or cockroach, is truly removed.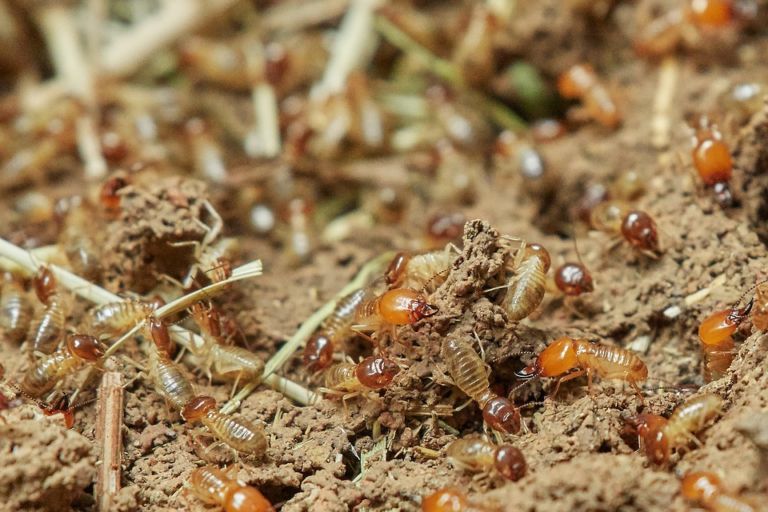 There's no time to spare when dealing with pests. Some, like termites, cause damage to the foundations of buildings. Others, like rodents, carry harmful diseases. Pests such as wasps and spiders may not pose a serious risk, but they can prevent you from enjoying your home.
Termites can be particularly resilient. It's why we always conduct a termite inspection in the days or weeks following an initial termite treatment.
HOW DO YOU BREAK THE CYCLE AND ENSURE PESTS ARE GONE FOR GOOD?
Bug Buster Australia uses a variety of techniques to exterminate common household pests. While every case is unique, our team uses a combination of environmentally friendly pesticides, below surface treatments, strategic trapping and/or spraying and follow up pest inspections to ensure infestations do not persist.
ARE YOUR PEST CONTROL SERVICES AFFORDABLE?
The cost of a pest control visit depends entirely on the severity of the problem. It's why we conduct a phone consultation first. Tell us what you need – rodent control, bed bug treatment, wasp nest removal – and we'll give you a cost estimate.
A pest control team of specialists will then visit your home to conduct an initial inspection. Following this, they'll offer you a more accurate quote. This is the price you pay. We don't add extra charges or hidden fees. Our prices are highly competitive for the Epping region and we strive to help all property owners access safe, affordable pest control services.
IT'S AN EMERGENCY! CAN YOU SEND A PEST CONTROL TEAM TO MY HOUSE RIGHT NOW?
We answer all calls within twenty-four hours. Most enquiries receive a response within two to three hours. If you think your pest problem is an emergency, call us on 1300 664 434. We promise to be at your day, providing practical solutions, as soon as possible.