Settle for nothing but the best in pest removal with bug buster Australia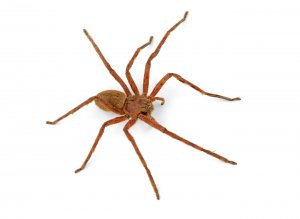 If you've been plagued by pests, it's time for the nightmare to end. With support from Bug Buster Australia, removing unwanted guests is easy. Whether you've got rodents, wasps, cockroaches, ants, silverfish or termites, our pest control service is the right choice.
Bug Buster Australia specialises in pest control and removal services for residents in Berwick and surrounding neighbourhoods. Using state of the art equipment and chemicals, we proactively target nests, dens and hideouts to ensure pest problems are not just stopped in their tracks; they're eliminated for years to come.
What makes bug buster Australia the best pest control service?
We pride ourselves on offering competitive rates, science-backed approaches and decades of combined experience. For Bug Buster Australia, every termite treatment is different. Every rodent control strategy is unique to the situation. There is no 'one fits all' approach. We thoroughly inspect every property before removal and control work begins to ensure the techniques used are perfectly suited to the problem.
When you work with Bug Buster Australia, you get:
Call us on 1300 664 434 to chat with an expert about your pest problem. If you require a termite inspection or bed bug treatment, expect a rapid response. Depending on the severity of the infestation, we may offer you an emergency appointment.
Taking the first steps to freedom from household pests
While many common pests are harmless – though all are an annoyance – some carry diseases and pose a risk to the health of children, elderly people and pets in particular. It's why a prompt response is essential. Work with Bug Buster Australia and have an expert at your door within hours across Berwick.
Our pesticides and pest eliminating technologies have been proved safe for use around children and pets. There's no need to leave your property and no hidden fees either. Pest infestation is a serious business. So, we'll always give you a serious price; a price you can believe in, a price that gets those pests more than they bargained for.